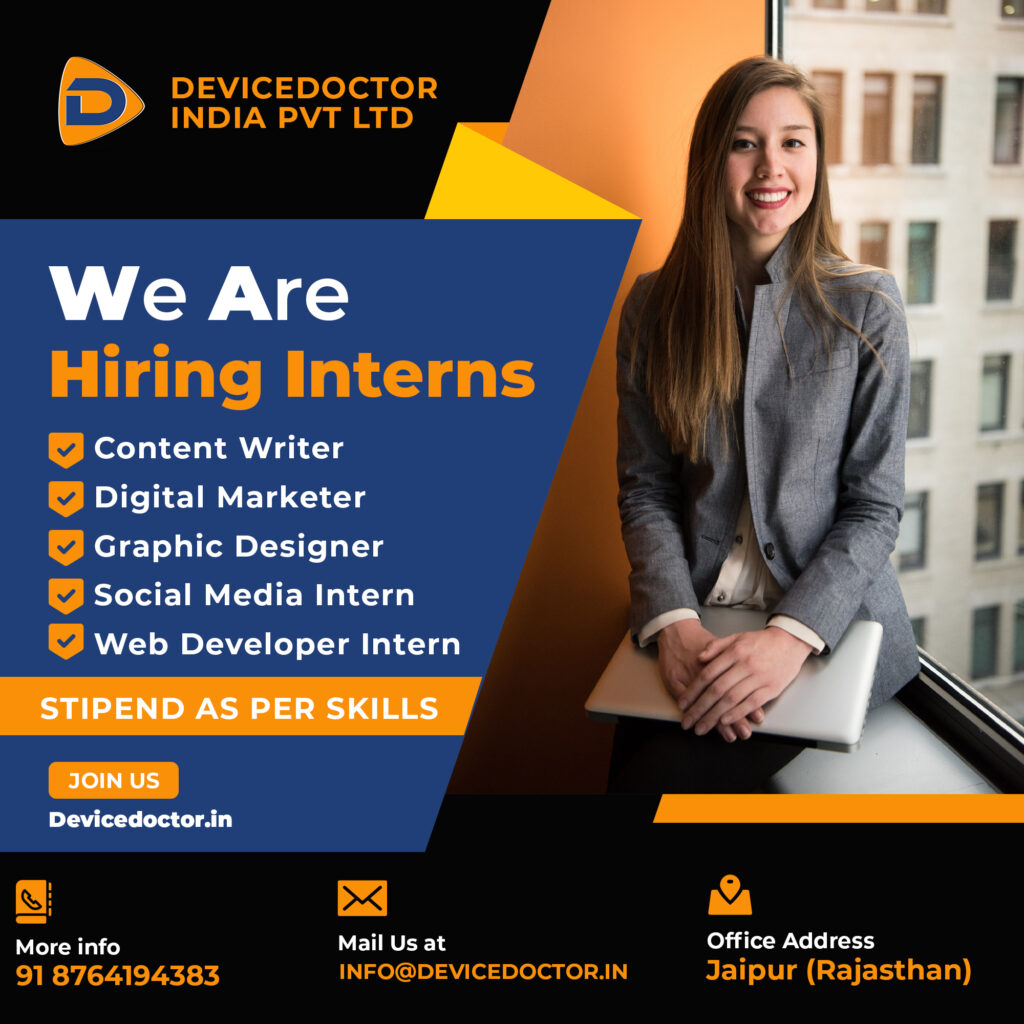 "Internship Opportunity in IT Company"
DeviceDoctor India Pvt Ltd Invites you to join us as an "Intern " and Explore the unseen world of Digital Marketing, Web Development, and Android Development.
🤝 Stipend Applicable as Per Skill Set 🤝
✅ 3 Months long Duration
Posts For Interns.
✅ Digital Marketing Interns
✅ Content Writers
✅ Graphic Designer
✅ Social Media Interns
✅ Web Development Interns
✅ Creative REEL Makers
Who can Apply?
✅ Any Degree Holder can Apply
✅ Anyone having Some basic Knowledge of computers and technologies
✅ confident and Hardworking person with Strong Future Vision
Why DeviceDoctor India?
✅ We offer Real-time / Offline internships with a Practical Approach.
✅ Live Project Experience.
✅ Will Gain Experience and Career Path exploration.
✅ will be Rewarded With a Letter of Certificate.
✅Job Ready Industry-level Internship.
To Apply Fill the Google Form or just Comment Interested 😎
🔥🔥🔥 the future belongs to those who learn more skills and combine them in creative ways 🔥🔥🔥
📱 Contact Information
Location: JAIPUR (Rajasthan) #jaipur Click here to See Map Location
Call us at: 918764194383
email us at: [email protected]
website: Home