Looking For Best IT Solutions?
Don't Worry You Have Landed On the Right Website 😊.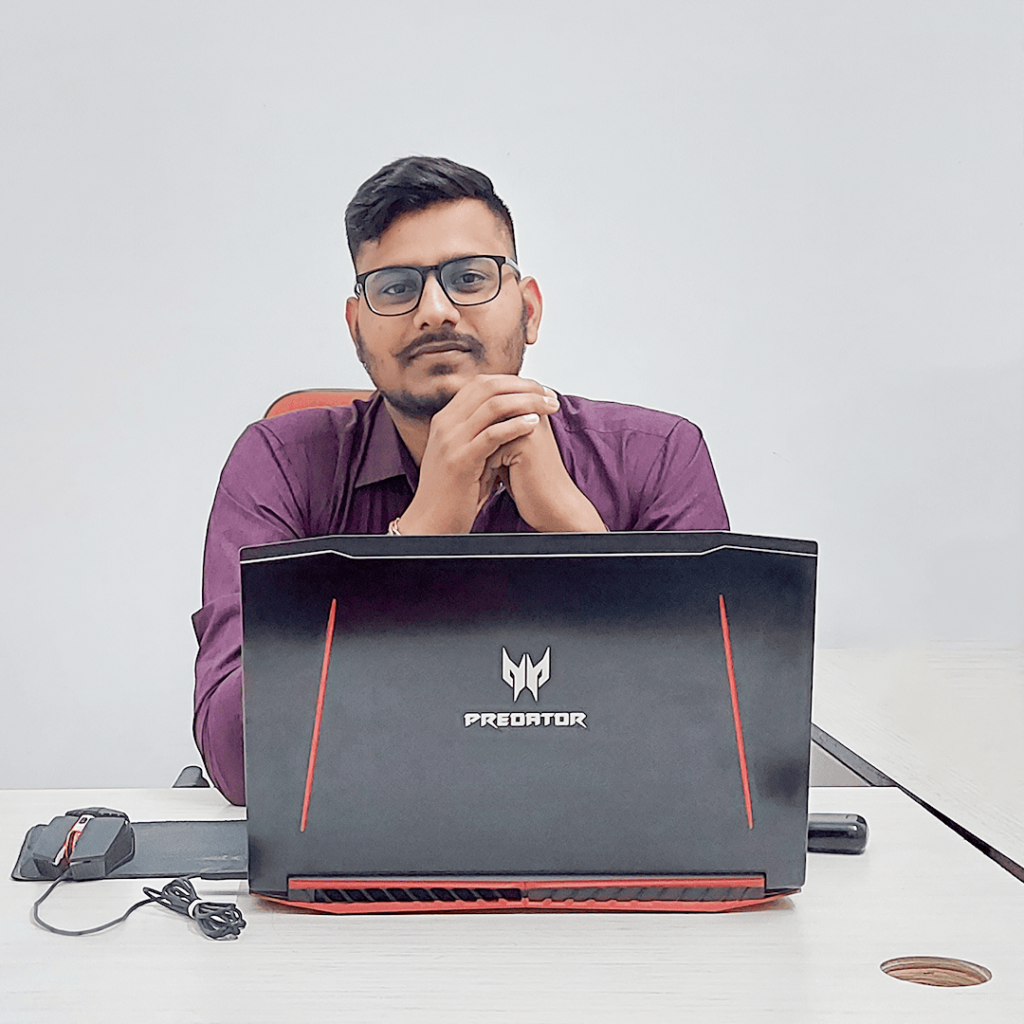 We have Only One Success Mantra
Customer Satisfaction at Affordable Prices
DeviceDoctor India is profound experience in Software, Web, Mobile App Development and Digital Marketing Services. We offer maximum customer satisfaction along with result-oriented solutions with our futuristic services. We at DeviceDoctor, have a well-established team of adroit professionals who have expertise in the latest innovative technologies and are capable of delivering state of the art solutions for your every business-specific need.
Sunil Waghmare
9. May, 2022.
I am Sunil from TheFinalAdvice.com. We developed the website with Device Doctor. And I must say that we are really satisfied with the work done. We appreciate the dedication, knowledge, estimate and time bound working culture. All this made us to move on with the Device Doctor. I wish the Device Doctor All the Best in future endeavours!
Shubhi Porwal
6. April, 2022.
When you look forward to a company, you need quick result, good work flow, precise estimate, trust and flexibility which they actually follows. Some uniqueness added a million chance to grow and device doctor really fits in it. Thank you for being a genuine personality and helping others to learn and grow along with you. Gbu🤗
Eza Ezamie
28. February, 2022.
Great experience with Hemant and the Device Doctor team, even though we are thousand miles apart. They fully understood what we have in mind and is able to come out with the right solution at the right price. Highly recommended!
Rahul Srivastava
27. February, 2022.
Fantastic Service , Fantastic Person and Very helpful. We got our website made from them and it was completed before time under the budget and very professionally. Being from an non technical baground still Hemant helped us understand things very well. I highly recommend it to everyone.
sekhar dadi
26. June, 2021.
Shashikant Dwivedi
15. June, 2021.
Good working environment. Flexible timings, timely payments & supportive team members.
Niharika Gehani
15. June, 2021.
This is a superb development Company. I worked in this company for 6 months as they provided me the project with the foreign clients. There is literally no chance for anyone to complain about this company as the payment method is proper and no delay in payment process as well as they are available for you 24×7 and that the best thing you can get in a company.. there services are proper and my experience in this company is just amazing.. looking forward for another project with this company.
NIKHIL PANWAR
15. June, 2021.
All members of. Device doctor is very supportive. I have experienced this in my internship. And I got project in my internship. That was a good experience for me... I m so thankful to team device doctor.
Rizwanul Haq
9. June, 2021.
I have experienced with different projects, the team is awesome, specially team leader Hemant Singh and back end developer shashrikant. Device doctors provide wide range of services and i suggest you all to try them at least one time.
Narendra Parth
9. June, 2021.
Nice company and team..... Very supportive all team members...